Whoohoo ! it was New Year's Day, our Rob was home and I was thinking we were heading out for a "toot" in the van.
"Yep all loaded up looking pretty handsome ... what is that in your hand Mom? Okay whatever you put on my head, I will give Dad a big ole' smile."
"It seems a little blurry at this point for me .... could you please get this off me?"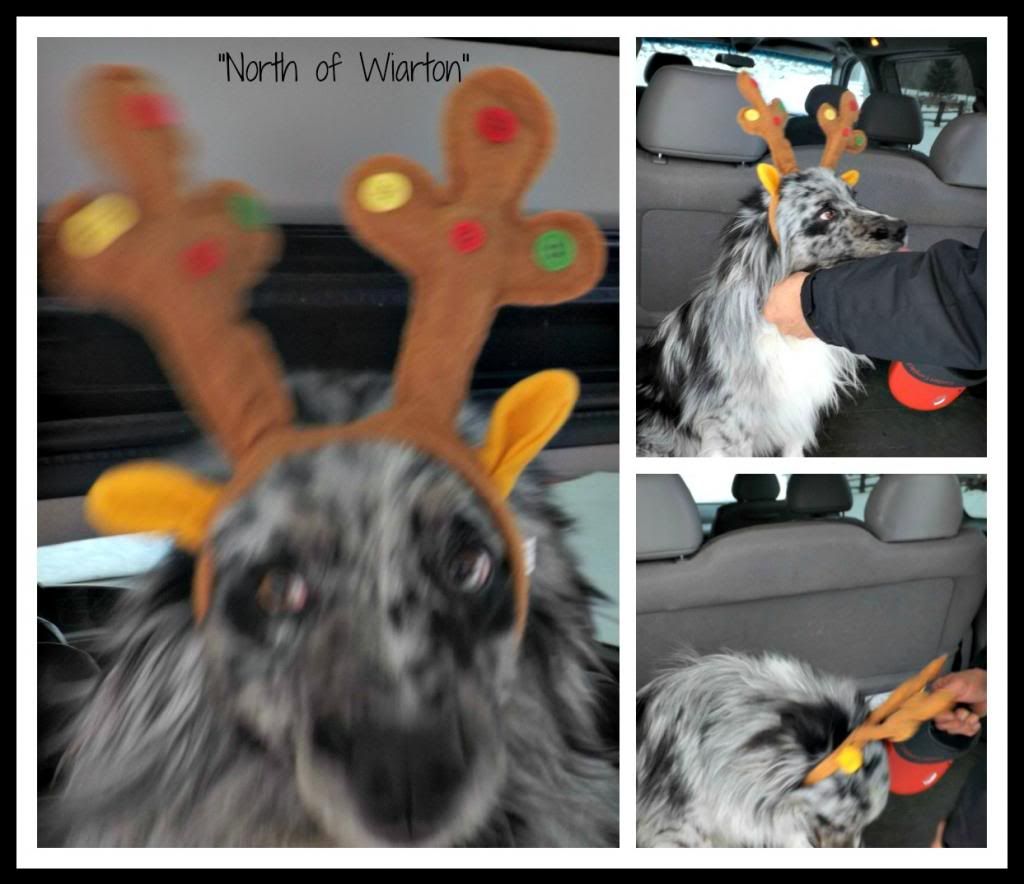 "Okay whatever, this is as good as it gets so "shoot" away !!!"
Drats ! sucked into being the New Year "Checkerboard Aussie" Reindeer whether I wanted to or not.
Happy New Year, Buddy of the "Checkerboard Aussies", Bandit, Lexus, Buddy and Missy Mercedes.